Would you like to help us improve access to dance provision for more people of all ages across Hertfordshire, Bedfordshire and Luton, through projects that make dance and interdisciplinary artwork with communities at the heart of the creative process?
You'll join a small and committed board who are passionate about presenting dance in new and exciting ways – live or digital performances, installations and exhibitions – that is:
inclusive
advocates the benefits that participation in dance brings about
promotes and celebrates a voice and visibility in dance for those with historically less opportunities to access dance
BEEE Creative offers you the chance to be part of a young and growing arts charity connecting communities, artists and partners to forge a more collaborative and linked up approach to engagement.
The support and expertise we need
It is an exciting time to be joining the organisation as we start to deliver our new project plans for 2023 – 2025 that focuses on:
Research and innovation – being a catalyst for experimentation and learning
Co-Creation – balanced sense of agency and exchange
Collaboration – creating safe spaces to inspire and be inspired
Digital – pioneering digital ways to create, present, manage, evaluate with communities
To help us develop and sustain the organisation we are looking for Trustee expertise in:
Finance
Health/Community/Voluntary Sector
Artist/Technology/Heritage co-production
Participant experience
The time commitment is approximately two hours per month that includes virtual Trustee meetings and support to the Director with developing particular areas of interest/expertise.
For more information please:
If you are interest in joining us, please complete a short register of interest form (below) or email the Director of BEEE Creative to set up an informal chat:
Carrie Washington, carrie@beee-creative.co.uk
Express your Interest Here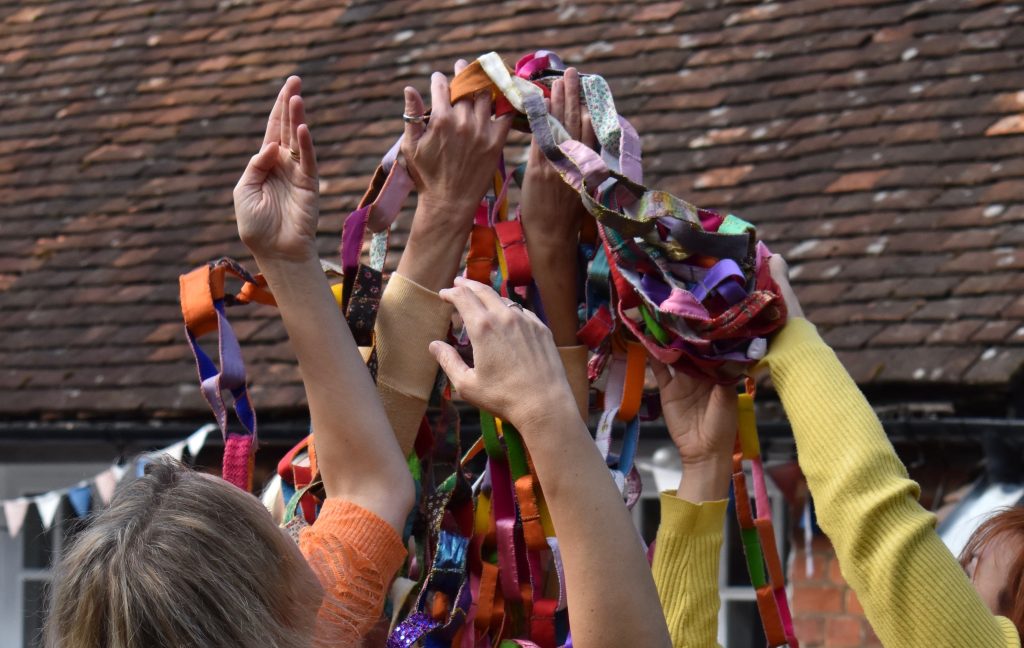 Photo: Fluid Time exhibition with Jane Glynn, Elizabeth Turner, Maga Judd, Nick Judd and Helen Kindred (photography: Tia Washington)