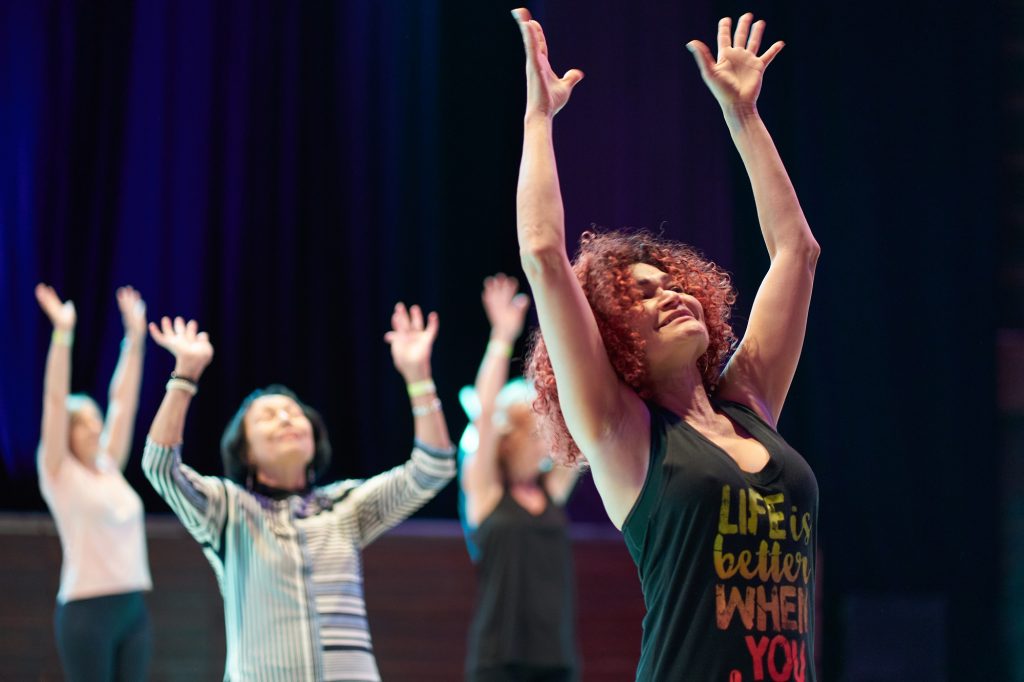 Thanks to the overwhelming success of our Wake Up and Dance project, in partnership with Active Dacorum and Dacorum Community Dance, we've been getting up and grooving all summer!
What's more, we look forward to continuing our weekday morning motivation until March 2022, as we invite you to join us every Monday to Friday from 9am for 10 muntutes of music and dance online.
There's no set routines or specific movements, this is an opportunity to switch off from the world around you, release your emotions and dance along with our 'Wake Up and Dance' daily host.
Carrie Washington, Director of BEEE Creative, said: "Following the amazing success of this project and the positive effect that just 10 minutes of daily dance is having on our participants, we are so pleased that this project is set to continue.
"Through our variety of arts and dance programmes, we want people to have the chance to participate at any stage of life, whatever their personal circumstances, and in a way the works best for them. It's been fantastic to connect with people in their homes, dance, have a bit of fun, and start the day with such fantastic energy."
The sessions are currently running each weekday until the end of March 2022. There is no commitment to attend every session. So why not join and get dancing?
Find out more and get involved at http://beee-creative-cio.uk/events/wake-up-and-dance/
Photograph courtesy of Simon Richardson