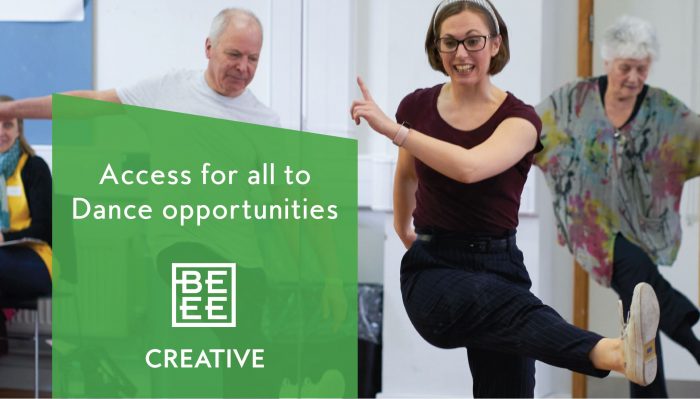 Community dance organisation, BEEE Creative is excited to announce it is starting 2021 with a brand-new image, including a new logo, strapline and positioning statements to help better connect with its many and diverse audiences. As well as new branding, it is starting the year as aregistered Charity, having recently become a Charitable Incorporated Organisation (CIO).
This change enables BEEE Creative to further develop partnerships with national funding bodies and industry partners, increase its collaboration with the general public, schools, heritage sites and local authorities and ultimately connect even more people to education, health and wellbeing benefits through dance.
The Charity Commission, an independent regulator of charities in England and Wales, has recognised BEEE Creative as an orgnisation that supports the advancement of education and has identified it as providing significant public benefit.
Commenting on the organisation's new look and new charitable status, Carrie Washington, Director of BEEE Creative CIO explains: "We are really pleased to be starting 2021 with such positive and exciting news. Despite last year proving challenging, we continued to deliver projects that provided both educational and social and emotional benefits to people of all ages and abilities throughout the communities in Hertfordshire and Bedfordshire.
"We look forward to developing our programmes throughout this year, working with an even wider range of organisations and partners to continue to connect people to dance opportunities with specific education, health and wellbeing benefits."