BEEE Dance and Heritage
Museums in Motion
Museums in Motion is a heritage project that uses dance and technology as tools to explore heritage themes and spaces.  The project was devised by BEEE Creative and MakeAmplify and each project includes a three-day residency in a museum with local community groups and leads to the creation of an audio-visual installation in the museum.  The project is adaptable to different age groups but has significant positive impact on young people's (aged 11 – 18 years old) wellbeing.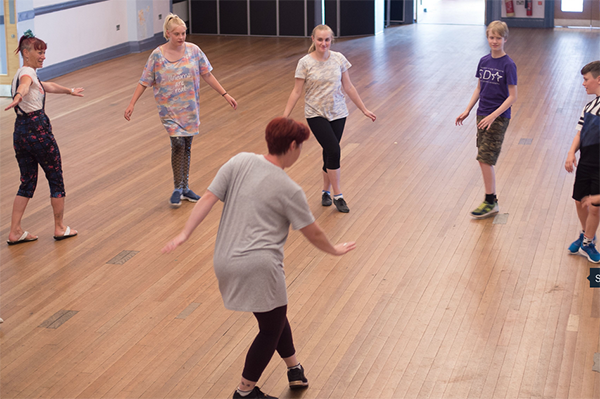 Previous funders: Arts Council England, The National Lottery Heritage Fund, Hertfordshire Music Service, Watford Borough Council and Public Health Hertfordshire, The Steel Charitable Trust, BLCF and Luton Borough Council as part of the Community Recovery Fund.
Previous partners: Royston Museum, North Hertfordshire Museum, St Albans Museum + Gallery, Stevenage Museum, Watford Museum, Carers in Hertfordshire, Young Carers Crew, ARC Hertfordshire, Culture Trust Luton, The Shared Learning Trust.
See examples of previous residencies in Hertfordshire museums >
If you are interested in booking a Museums in Motion residency for your Heritage space or service email: carrie@beee-creative.co.uk