CASE STUDY: Museums in Motion
May 2016 –October 2016
Museums in Motion was a series of community dance and technology participation projects that were devised and managed by Carrie Washington (BEEE Creative)with artistic direction by make:AMPLIFY. Taking place at Royston, Stevenage and Watford Museums, the project worked with three groups of young people aged 4–18 years old and their families. Each museum had a three-day creative process resulting in an audio-visual installation. The project arose from the belief in the positive impact arts engagement can have on participants.
"It is one of the nicest projects that we've done. I can't think of a project in 5 years, we've participated in together as equals. All the other projects have been supporting him to participate in the workshop."
It was anticipated that Participants would:
Engage with creative activity that they may not have had access to before
Be inspired and motivated to express creative responses to heritage
Develop confidence to collaborate in the creative process
Learn new skills using dance and technology, in both dance and social outcomes
Be more likely to engage with heritage/creative spaces
Have increased feelings of well-being
The Feedback and responses from all participants has been extremely positive.
Participants self-reported increases in confidence, in a range of areas and circumstances.
Participants were able to identify and demonstrate new skills they had learned.
Participants indicated they would be more likely to engage with museums/cultural venues again.
Museum staff re-engaged with their collections in new and different ways.
The project model is adaptable and worked with three very different participant groups.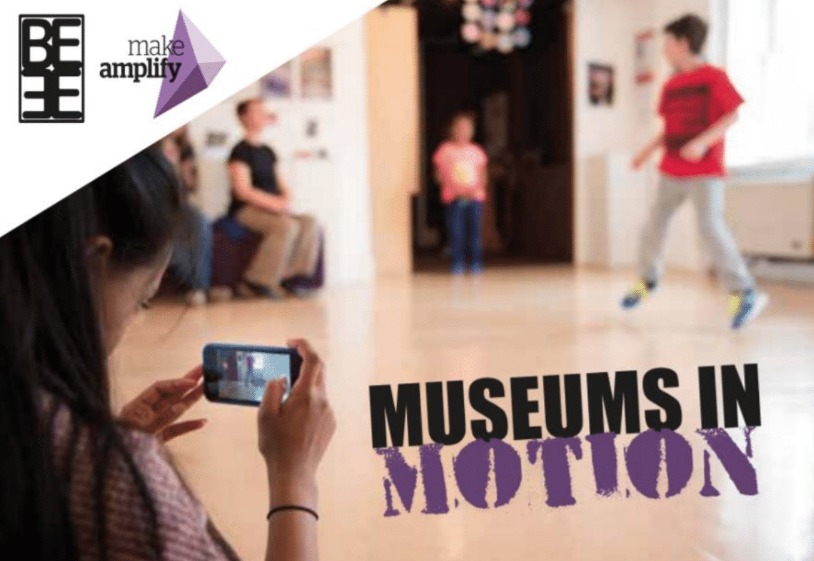 A Museums in Motion evaluation report in PDF form can be found by clicking on the button