What does it take to be a community dance practitioner? Time, energy, enthusiasm for your practice, motivation to lead and learn, the ability to communicate and connect with your participants, sensitivity and creativity when delivering your best work for your communities, to name just a few elements. Now throw in the concept of a pandemic, and all of these, plus more, are pushed into overdrive.
I spoke to four local Hertfordshire dance practitioners who work with BEEE Creative and who have been the driving force for their communities, with inspiring grace and creative agility. In this series of blogs, each shares the behind the scenes of their practice over the last year and a half while offering an insight into their experiences of working – sensitively and compassionately – in the ever-changing climate of 2020-2021. I hope those reading these blogs can join me in celebrating these artists, as well as the devotion and dedication they have to their practice and communities.
Following on from our blog on Louise White; last, but not least in our series, we are introducing Carrie Washington. Carrie is Director of BEEE Creative, but is also responsible for delivering on their family dance A-MUSE project. Carrie trained at English National Ballet School, Middlesex University and University of Bedfordshire and has been working in the community dance sector for 23 years, including teaching and management roles and is a visiting lecturer at Middlesex University.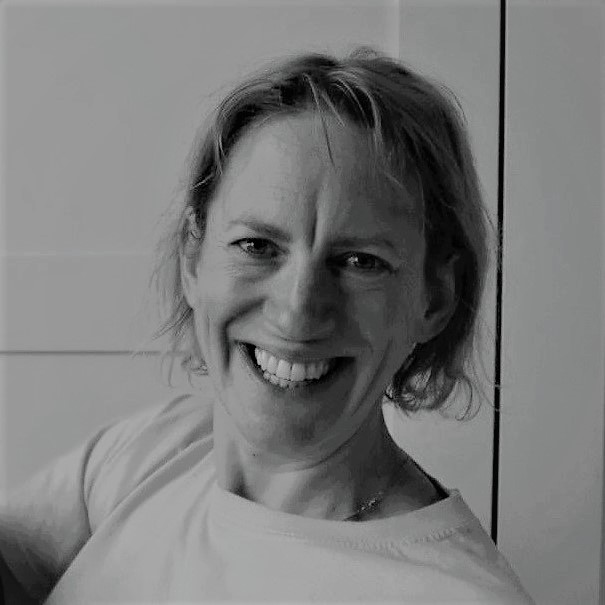 How would you describe your dance practice and how do you like to work with community groups?
A fun, exploration and play with movement. I generally have a starting point but like to see where that goes in response to the community group I am working with. I also love working across different art forms and seeing how the intersection of dance with something else encourages new ways of moving, creating and presenting outputs.
Has this changed in the last year, due to the pandemic? If so, how?
I have found at times that working on Zoom I need to have more ready made content up my sleeve. The online domain allows less natural response to what is happening in the room – tech delays, set viewpoints and more stilted communications can hamper the reading of the group dynamics. That said, through the various projects that we have led during the pandemic, different ways have been explored to overcome some of those issues and actually opened up new ways of working with communities, that actually hands more of the creation over to them.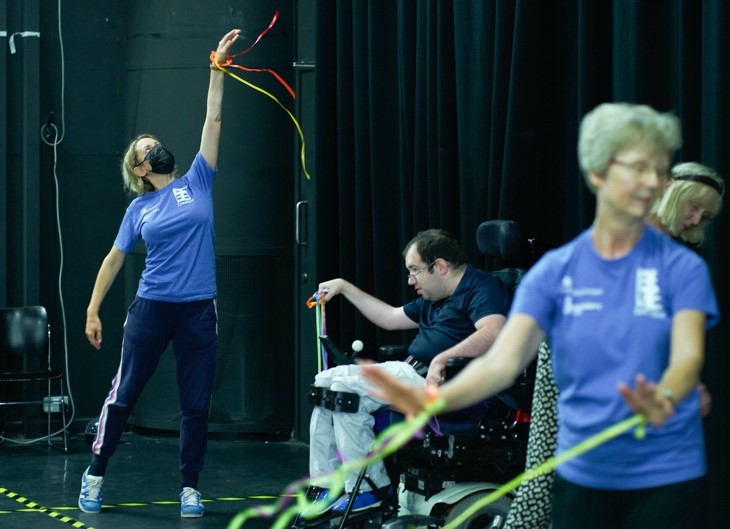 What was your initial reaction to the pandemic and the impact it would have on your work throughout 2020?
I definitely went in to it blinkered and naive to the longevity of the situation! The plus side to this was that I just threw myself in to it – discovering what we could do for all the participants and with the various BEEE Creative artist teams very quickly, putting alternatives in place for projects that we already had planned.
We did also learn that the following 18 months were a case of plan, replan and replan again – version A through to Z!
What have you learnt about you, your practice and your community groups throughout 2020?
Anyone who knows me, knows that 'organisation' is central to the way I work – always planning ahead, having everything in place and ready well in advance.  The negative impact to that I guess is last minute changes can be stressful.  The last 18 months has completely shifted the timelines of how our projects are planned, set up and delivered.  We found ourselves saying one week, 'shall we do this project and start next week' – and then doing it!  Turning projects round in tight timeframes, making changes at last minute in response to the ever-changing situation, are definitely things that previously would have had me working outside my comfort zone, yet now has become the norm.  This did somewhat intensify the workload but it has in many ways brought about some exciting new ways of working and closer relationships between our teams and community groups.
What has also been amazing, has been the response of the community groups – we have thrown so many new ways of working – in the ways of engaging and ways of creating, that people have openly just given it a go.  The unknown, the environment of accepting some things may not work but it was OK to try and everyone learning from each other gave a positive energy to creating.  The flipside being – it is draining too!  There were certainly peaks and troughs in the energy and motivation as the situation continued much longer than any of us were ready for.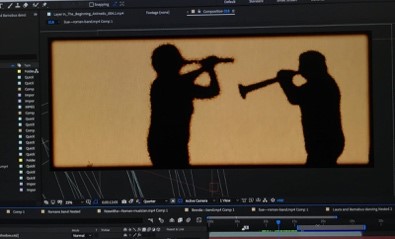 From adapting over the last year, what ways of working would you like to keep in your practice?
Having an online programme is a definite. It provides connection with participants that are dispersed geographically or that may not be able to attend live events. Where possible I want to include more time for exploration – having online and/or studio time to try things out – finding new ways of working with communities before launching into productions.
I also have a desire to do more locally to my home area, in Bedfordshire.
From adapting over the last year, what ways of working are you looking forward to leaving behind in your practice?
I'm not sure at the moment!!  It has been an intense period of time with BEEE Creative having a huge increase in the number of projects that inevitably leads to even more ideas!!!  A period of reflection may be needed to contemplate what it is time to let go of and any changes that may bring to my own practice.
Tell me a little more about a particular project you are proud of from 2020.
Is it a cheat just to say project BEEE Creative!!!!  I am so immensely proud to be working with so many artists and participants that have all shown immense adaptability, commitment and a mutual desire to support each other.  This also includes everything behind the scenes that people don't necessarily see – our interns, admin, marketing, evaluation and our small but hugely supportive trustees, who have all been there to support BEEE Creative along it's journey.  So many achievements in the last year, it is just too hard to make a choice on one project!
What is your reaction to the pandemic now, and the expected impact an easing of lockdown will have on your work in 2021?
I guess it is returning to the uncertainty. Whilst in lockdown we actually had a period of stability of projects being delivered knowing that it had to be done online. Whereas, with people back out and about, Covid-19 case numbers on the rise, self-isolations, different protocols and risks to manage – it makes for challenging project management. You just can't be prepared for absolutely every possible scenario.
Is there a hope, dream or goal you're working towards in your practice for the future? If so, what?
I would like to get to a point in a couple of years time that the various strands of BEEE Creative's work come together and lead to either a larger scale intergenerational, cross-artform collaboration across Hertfordshire and Bedfordshire or a series of interlinked events – it would be a wonderful celebration of the all the wonderful artists and communities that we work with.
Is there any support that could be offered to help you reach your future goals, or connect you to other dance practitioners in Hertfordshire?
Core funding, more staff!!! One of the things happening behind the scenes is fundraising for future projects. It is challenging times but we are entirely reliant on the generosity of funders and donations to make the work happen. We are all passionate about what we do and will continue to pledge for funds to keep the work with communities going.
Hearing from Carrie, it seems the initial panic of a pandemic brings more questions than answers at first, taking all you've worked on in to a whirlwind of unknowns. But adversity can only create a hurdle so high to block your progressive path, and when a dance practitioner is faced with one, they often have the natural instinct to jump, or crawl under it if need be, finding their way around or through it. All dance artists in the series have faced unknowns, challenges and adaptations galore, but remain positive that all experiences can offer opportunities.
View projects in our BEEE Virtual Gallery
The BEEE Gallery is an interactive virtual space that showcases our projects. You can use your computer keyboard or mouse or the motion detector on your phone to navigate your way around the space and change your view. CLICK HERE to View our BEEE Gallery
Photograph courtesy of Simon Richardson