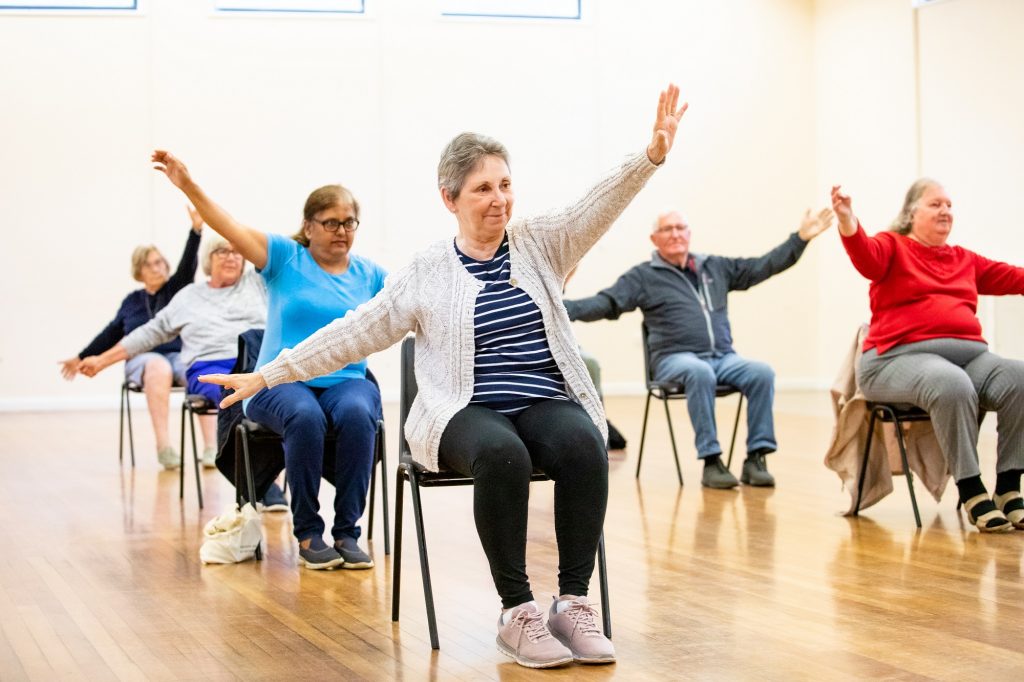 A brand new series of live workshops – 'Dance for Dementia' – will be run in venues across Bedfordshire, following a successful online launch.
'Dance for Dementia' is part of the Creative Connections programme which was developed by dance charity BEEE Creative and Vacani Ballet, in the belief that dance engagement has a positive impact on people's health and well-being.
The chair based dance sessions which are aimed at both those with dementia and their carers, follows the success of 'Dance for Parkinson's' which was launched last year.
Feedback from 'Dance for Parkinson's' suggested that the sessions provided more than just an opportunity to maintain physical activity but offered wellbeing support in the form of social connection, and more importantly, connection with those who are experiencing similar life limiting conditions.
For people living with dementia, dance can be effective in stimulating social interaction, enhancing mood, reducing anxiety and depressive symptoms, while increasing self-awareness and self-expression.
Funded by The National Lottery Community Fund, Creative Connections was designed to be a programme of fun dance workshops and social time, bringing adults with long-term or life-limiting illnesses and their carers together in community spaces. 'Dance for dementia' workshops were made possible by funding from Arts Council of England.
Proving popular in lockdown on Zoom, the 'Dance for Dementia' workshops have been organised to run in a safe environment for people who want to get back to meeting 'in person.' Precautions around social distancing and serving refreshments will be maintained and those unable to make it, can still take part on Zoom.
Photograph courtesy of Simon Richardson