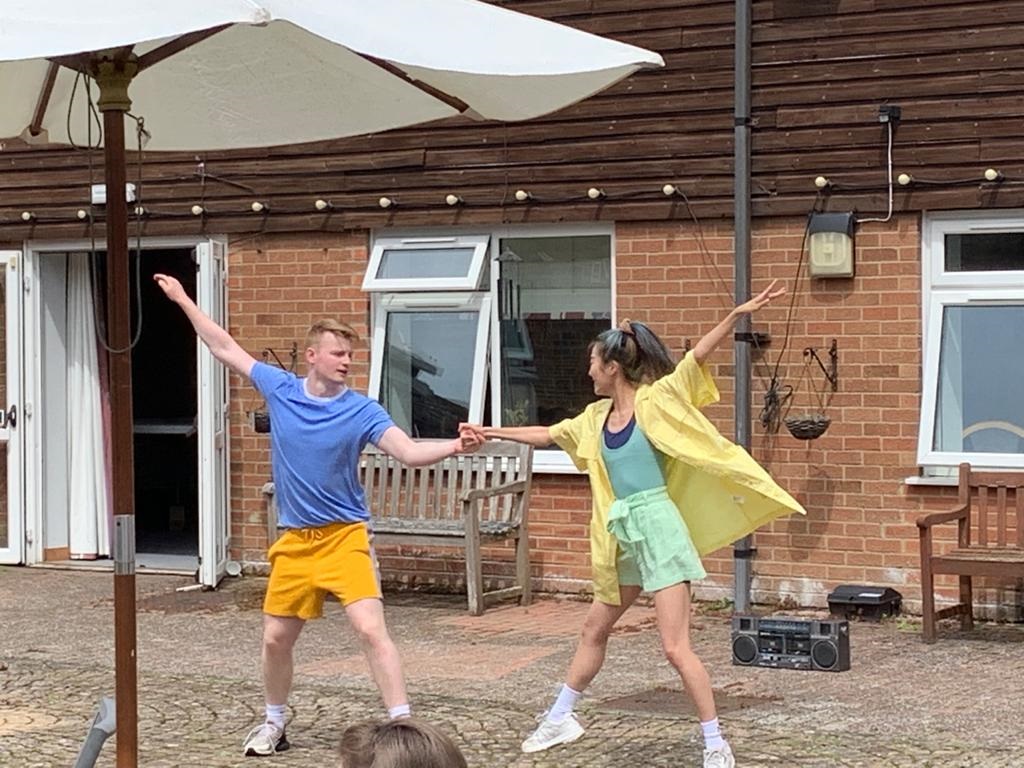 Local communities were treated to some exciting Monday Motivation earlier this month, as New Adventures Dance Company's Doorstep Duet kick started their week with a quick-step!
We were honoured to welcome New Adventures, run by world-renowned director and choreogropher, Sir Matthew Bourne, to Central Bedfordshire for a day of dancing at Care Homes and in the community.
Starting Monday morning at Richmond Manor Care Home and making their way around Agate House, Vacani Ballet, Taymer Nursing Home and Baycroft Nursing Home, before ending the day dancing in the streets of Maulden, the Doorstep Duet saw residents, carers and families get up on their feet for some good old fashioned 'feel-good' dancing.
Carrie Washington, Director of BEEE Creative explains: "I think everyone that was lucky enough to see them will always look fondly on the day that the Doorstep Duet came to visit. It was fantastic to see so many happy and smiling faces."
This project was made possible by New Adventures, in collaboration with Vacani Ballet, Decorum Community Dance and Watford Borough Council. The Doorstep Duet have also paid a visit to Watford and Decorum.