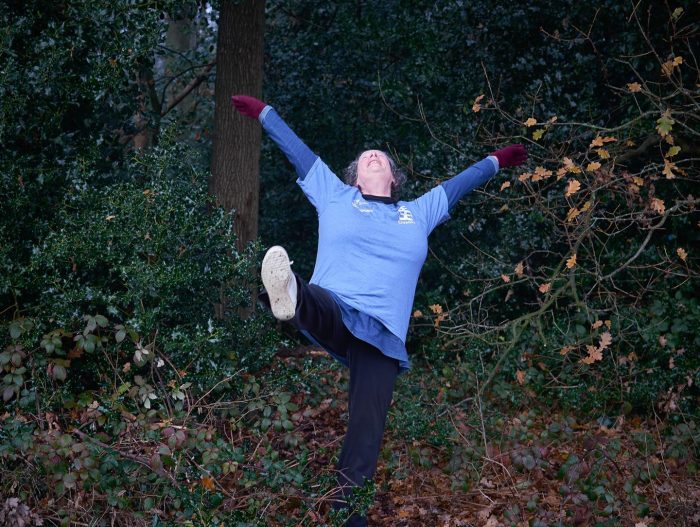 This spring (throughout March, April & May 2021), Active Dacorum, BEEE Creative and Dacorum Community Dance invite you to Wake Up and Dance!
Every weekday morning at 9am, everyone is invited to take part in 10 minutes of music and dance online. There are no taught movements, you just log on, are greeted by your Wake Up and Dance daily host and then dance along – in any way you like to the day's music playlist.
The challenges of the past year have had many impacts on our lives and our social and mental wellbeing. Wake Up and Dance aims to help you to switch off from the outside world for a moment and just get lost in the music and release your emotions.
Wake Up and Dance host, Louise White, from Dacorum Community Dance, said: "It is heart-warming to see so many people turn up in the morning to enjoy a dance together. It is a lovely way to start the day."
Annie Smith, from Active Dacorum, said: "It has been uplifting to see so many people enjoying music and dancing together in such an informal and relaxed way. Many of those joining in have said it gives them something to get up for in the morning and it has even inspired one of our participants to finish a painting that she had not previously felt motivated to complete during the lockdown. Having this daily connection with others and a bit of fun first thing can really make a difference to someone's day."
Carrie Washington, Director of BEEE Creative and fellow host, said: "It has been fantastic to connect with people in their homes, dance, have a bit of fun, and start the day with such energy."
The sessions are currently running each weekday until the end of May. There is no commitment to attend every session. So why not join and get dancing?
To register and access the Zoom link, please register at https://forms.gle/RdkyQk9khXV1JHbQ7
Photograph courtesy of Simon Richardson