Mental Health and Physical Wellbeing

Dance Re:Ignite
The Dance Re:Ignite project is a framework of participatory and training activities and celebrations designed to enhance and develop dance practice and infrastructure of provision for 55+ year olds in Hertfordshire. There have been three iterations of the project so far, all of which demonstrated the positive impact shared collaborative dance engagement has on peoples' lives and that contributing to an artistic product increases confidence, self-esteem and pride.To support the project's overall aim, it encompassed eight strands of work: commissioned work, tour and workshops, annual dance festival, film, practitioner training, practitioner network and internships.
We are grateful for the partnership support, training and artist mentoring from Moving Memory Dance Theatre that has developed the co-led/co-authored approach that is embedded in Dance Re:Ignite.
If you are interested in being a partner on the project,
email carrie@beee-creative.co.uk
Previous Funders: Arts Council England, Dacorum Borough Council, East Herts Council, The Victoria Wood Foundation and Hertfordshire County Council locality budget.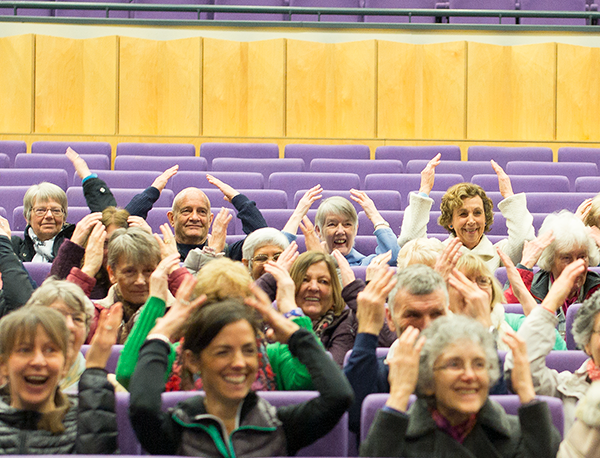 Event: Dance Re:Ignite Celebration

Led by: Adri Flow & Fitness, Dacorum Community Dance, Full of Life Dance, Hanna Wroblewski, Miranda Quinney, Saracens Foundation, Simone Sistarelli, Spearhead Productions, Trestle Arts Base, New Connections at Watford Museum and 43 volunteers


Description:
Dance Re:Ignite is a project in Hertfordshire with the vision that all adults have the opportunity to dance – that is, the chance to learn new skills, increase a sense of belonging and enjoyment through dance. We want to challenge preconceptions and assumptions about who takes part in dance.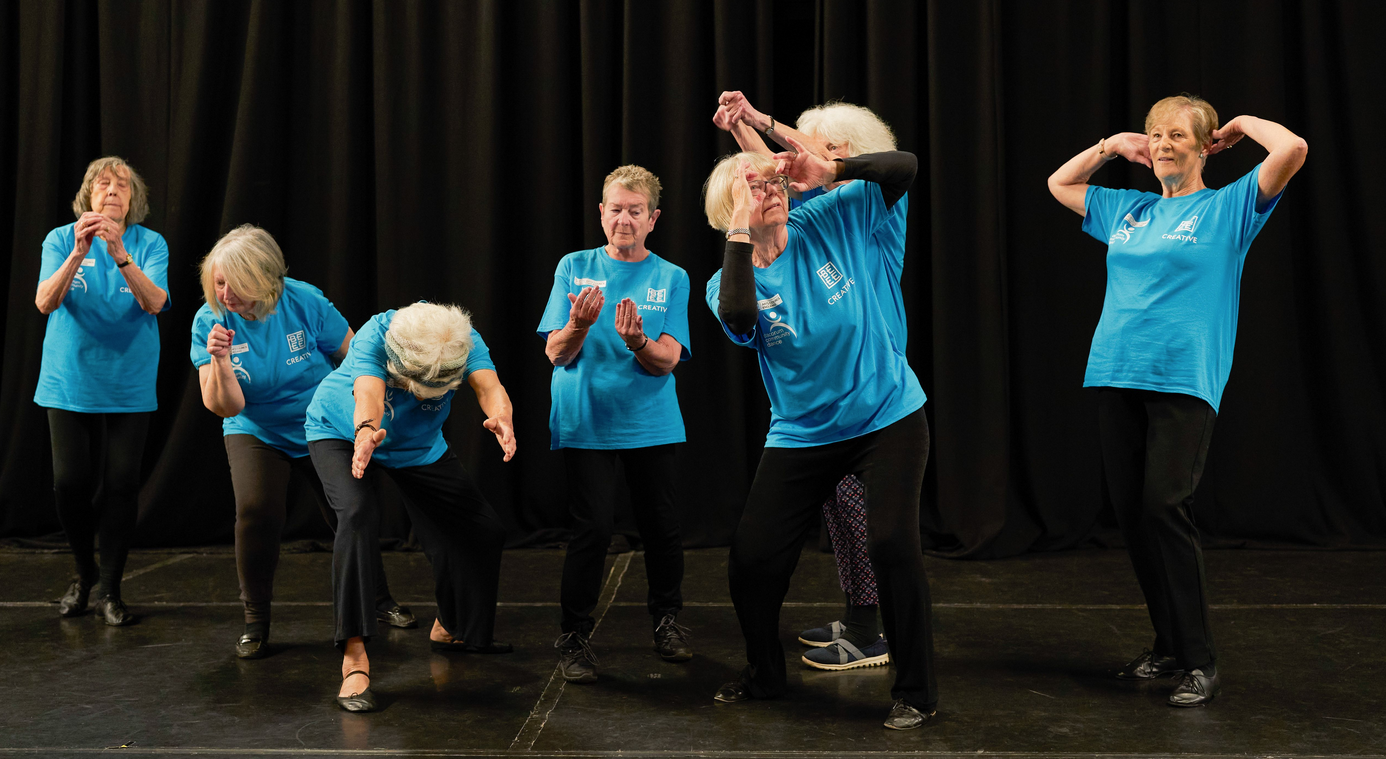 In 2022 we worked with local teams of volunteers, dance practitioners and partners in Dacorum, East Herts, St Albans, Three Rivers, Watford and Welwyn Hatfield.  Together these teams created a performance and workshop that toured to nominated community groups.

The project has involved 43 volunteers who have performed and led workshops for 70 community groups across 6 towns, both in person and online and that has got over 1000 people actively taking part in dance, many who would not normally have access to dance activity.


Film:
A documentary that follows the development of the project.
Film produced by Simone Sistarelli
Filming by Spearhead Productions
Open Letter:
A fictional letter written from one generation to another. It has been produced by Storyteller Miranda Quinney as a reflection of witnessing the storytelling, dance and sharing processes we went through during the Dance Re:Ignite project.
PDF of letter in folder 'Letter to Next Generation'
Listen to a reading of the letter below using the SoundCloud on the right ...
Audio Described Films:
Thank you to VocalEyes for audio describing three of our groups performance to increase the opportunity for blind and visually impaired people to enjoy the Dance Re:Ignite work.
Our Story
(created with Rebecca Benford, Full of Life Dance)
Our Gift Is Our Story
(created with Laura Horn, New Connections at Watford Museum)
Our Brave Journey
(created with Louise White, Dacorum Community Dance)
Link for more information:
hannah@beee-creative.co.uk