What does it take to be a community dance practitioner? Time, energy, enthusiasm for your practice, motivation to lead and learn, the ability to communicate and connect with your participants, sensitivity and creativity when delivering your best work for your communities, to name just a few elements. Now throw in the concept of a pandemic, and all of these, plus more, are pushed into overdrive.
I spoke to four local Hertfordshire dance practitioners who work with BEEE Creative and who have been the driving force for their communities, with inspiring grace and creative agility. In this series of blogs, each shares the behind the scenes of their practice over the last year and a half while offering an insight into their experiences of working – sensitively and compassionately – in the ever-changing climate of 2020-2021. I hope those reading these blogs can join me in celebrating these artists, as well as the devotion and dedication they have to their practice and communities.
Following our first blog in the series on Laura Horn, we are introducing Rebecca Benford. Rebecca is a community dance artist in the Watford area who loves helping people of all ages experience the joys and benefits of dance. Through weekly sessions and longer projects, she aims to inspire people to create dance that is fun, high quality and promotes health and wellbeing. Rebecca also loves collaborating with other art forms and industries.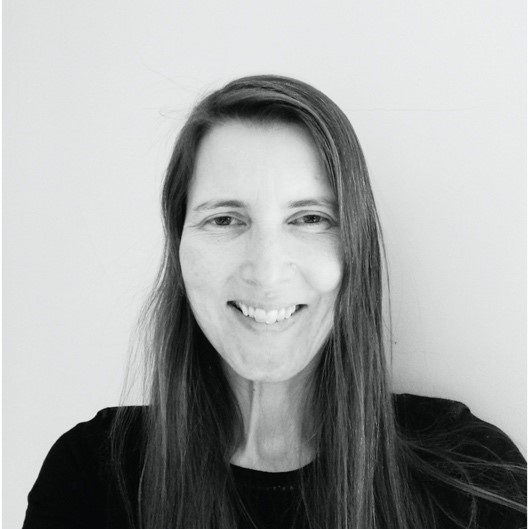 How would you describe your dance practice and how do you like to work with community groups?
I would describe my practice as part-time and small! I lead three weekly classes – two of them for Saracens Foundation and one that's my own group. I hope the participants find them fun and worthwhile.
While I enjoy teaching the weekly classes, I have a heart for larger one-off projects and have always wanted to do more of them. I prefer to work with teens and adults. I am passionate about encouraging amateur dancers to produce choreography and dance that is of high quality and has something valuable to say.
Has this changed in the last year, due to the pandemic? If so, how?
During the pandemic I wasn't teaching my classes at all. The Saracens classes were run online by inhouse staff and my own class didn't want to meet on Zoom. However, I had the opportunity to work with BEEE Creative on their #TAG project, alongside Jen and Zach (makeAMPLIFY).
What was your initial reaction to the pandemic and the impact it would have on your work throughout 2020?
I wasn't too worried as my dance income is quite small, and with less outgoings and a husband that still had his job it all balanced out financially. From a creative standpoint it was a nice opportunity to stop everything, take stock, focus on other things and think about the future. I taught myself to play the piano, which was very exciting and meant I was still being creative.
What have you learnt about you, your practice and your community groups throughout 2020?
I have learnt that my group enjoy dancing but not so much that they wanted to carry on when we had to make the shift to online. However, they were all keen to come back to face-to-face classes when they started again, and I am pleased to say that I gained some new participants too!
For myself I am still very keen to work on one-off or larger community projects, and particularly like the idea of working with different art forms.
From adapting over the last year, what ways of working would you like to keep in your practice?
As I wasn't teaching, I didn't have to adapt anything. But I think having a break was good so I went back with more motivation and felt a bit fresher.
From adapting over the last year, what ways of working are you looking forward to leaving behind in your practice?
I definitely wasn't a fan of teaching over the internet, which I did a bit of for the #TAG project. However, I went to lots of Pilates classes online, which worked very well. I find it's great being a participant but not so fun being the teacher in that situation!
Tell me a little more about a particular project you are proud of from 2020.
The Come and Play project as part of #TAG. I enjoyed working with local dance artists and Jen and Zach (makeAMPLIFY). It was at the time when the lockdown was new and the pandemic was very raw. It enabled people to not only continue dancing but create something of artistic value. It was the first time I'd worked on a film project too.
What is your reaction to the pandemic now, and the expected impact an easing of lockdown will have on your work in 2021?
I think I just want to get back to normal and start to move forward with new projects, without the worry that they might be cancelled at any moment. I was worried when I started my classes again, that with less people in the class and having to social distance that it would be hard to create an atmosphere of fun. I worked really hard at that to start with, but as everyone adapted to the new ways of working it has become easier and everyone is more relaxed and able to create and dance more freely despite the restrictions.
Is there a hope, dream or goal you're working towards in your practice for the future? If so, what?
During lockdown I applied to Arts Council England for some CPD funding. I didn't get that, but now I am applying again for a history and dance project in partnership with Three Rivers District Council and Three Rivers Museum. This is extremely hard work and I'm not even sure I will get the money, but it's something I really want to do.
I would like my community dance practice to grow so that I can put aside my other part time job and concentrate on dance.
I also want to continue helping my groups to develop and improve as dancers whatever their age.
Is there any support that could be offered to help you reach your future goals, or connect you to other dance practitioners in Hertfordshire?
I feel I am well supported by BEEE Creative and am developing a relationship with Three Rivers District Council. In the future it would be great to have more contact with others that deliver project-based work – to learn from them and collaborate with them.
Hearing from Rebecca, it seems the initial panic of a pandemic brings more questions than answers at first, taking all you've worked on in to a whirlwind of unknowns. But adversity can only create a hurdle so high to block your progressive path, and when a dance practitioner is faced with one, they often have the natural instinct to jump, or crawl under it if need be, finding their way around or through it. All dance artists in the series have faced unknowns, challenges and adaptations galore, but remain positive that all experiences can offer opportunities.
View projects in our BEEE Virtual Gallery
The BEEE Gallery is an interactive virtual space that showcases our projects. You can use your computer keyboard or mouse or the motion detector on your phone to navigate your way around the space and change your view. CLICK HERE to View our BEEE Gallery
Photograph courtesy of Simon Richardson